WASHINGTON, D.C. — (RealEstateRama) — U.S. Congresswoman Debbie Dingell (MI-12) today announced that Wayne Metropolitan Community Action Agency in Wyandotte and Southwest Counseling Solutions in Dearborn/Dearborn Heights will receive grants totaling $2,209,325 from the Department of Veterans Affairs (VA) as part of an ongoing initiative to prevent homelessness among Veterans and their families. The grants are awarded through the Supportive Services for Veteran Families (SSVF) program.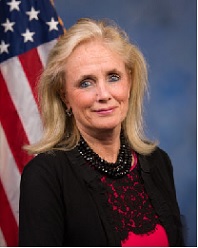 "The number of Veterans who served our country who are homeless is deeply troubling," said Dingell. "This funding will support local groups that work day in and day out to help Veterans and their families transition into permanent housing and access the support services they need. There are a multitude of issues contributing to homelessness among Veterans and this is an investment in supporting those who served us. Many are suffering from post-traumatic stress disorder or other mental health issues and need a helping hand to transition back into the community."
The goal of the SSVF Program is to promote housing stability to eligible very low-income Veteran families residing in or transitioning to permanent housing. Grantees also provide eligible Veteran families with outreach, case management, and assistance obtaining VA and other benefits, including health care, child care, legal services, and transportation. Southwest Counseling Solutions will receive $1,565,832 through the SSVF program and the Wayne Metropolitan Community Action Agency will receive $643,493.
The SSVF program served more than 157,000 participants in fiscal year 2015 and is on track to exceed that number in fiscal year 2016. As a result of these and other efforts, Veteran homelessness is down 47 percent since the launch of the Federal Strategic Plan to Prevent and End Homelessness in 2010. Also since 2010, more than 360,000 Veterans and their family members have been permanently housed, rapidly re-housed, or prevented from falling into homelessness by VA's homelessness programs and targeted housing vouchers provided by the Department of Housing and Urban Development.